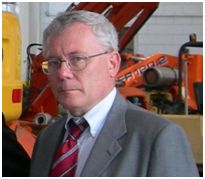 Carlo begins his professional career in 1984 in Montefluos ( Montedison ) as a process engineer where he develops extensive experience in Italy and Japan (Asahi Glass JV).
In 1989 he joins Fiat Group where he holds various roles in the Components Sector (Gilardini / Magneti Marelli) normally within the Marketing and Strategic and Operational Planning. Runs for about 2 years a small business unit.
In early 2000 he joins CNH, a few months after Case-New Holland merger, with the responsibility of the Strategic Plan and the post-merger integration plan of the Construction Equipment Division ( $ 5bn sales). Directly involved in the JV agreement with Kobelco is in charge of EU antitrust notification. From 2003 to 2005, leads the Brand Rationalization Project with the objective of reduction of world -wide CNH brands from 5 to 2. From 2006 to 2007 is in charge  WW Brand Strategy for New Holland Construction .
In 2008 – 2009 WW is responsible for the Sales and Operation Planning of Construction Equipment
From 2004 to 2007 he serves as Chairman of the World Trade Commission of CECE (European industry association ) .
In 2009 Carlo begins a collaboration with the University of Torino as a team leader of the Incubator projects, and as a lecturer of a course on Research, Technology , Innovation at the PhD department .
In 2010 he is Director of Business Development at Renolit GOR with the coordination of international JV (India and China).
In 2011,is one of the the founders of AACME Management Consulting .
In 2012 joined VVR team, with a specific focus on Product / Market Strategy and Supply Chain Management .
Carlo is  graduated in Engineering at Politecnico di Torino in 1982 and earned an MBA at SDA Bocconi in 1988. He speaks English and German.