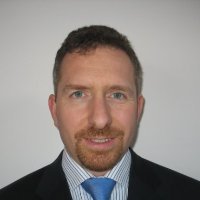 In twenty years of professional activity, Luigi Bolognesi has developed a strong expertise on issues relating to Administration, Finance and Control in complex and international companies .
He has worked in Management Control in Bolton Alimentari , an Italian multinational company in the consumer goods sector ( 600 million Euro turnover) and part of the Bolton Group; as a member of the Steering Committee he cooperated with the CEO in defining the business strategies, participating in the development and implementation of several acquisition projects ( Saupiquet , Peche et Froid , Heinz Seafood , Palmera) and strategic investments. He contributed to the definition of industrial policies, with several projects to rationalize production sites and strategies, products outsourcing and insourcing, reorganization of the industrial structure (Italy, France, Ivory Coast); one of these projects was awarded with the "Bolton Group Best Practice Award" for the significant savings realized.
He has lead several projects aimed to reorganize the Administration, Finance and Control Department, both from inside the company and providing support to other Bolton Group companies. In Greece he was in charge of the creation from scratch of the organization of the Management Control Department, with implementation of rules and procedures , methods and reporting.
He has been in charge of the coordination of the financial departments of the different group companies in France, Belgium and Germany. In this role he headed a project for the definition of the transfer price policy between the different companies .
Luigi has developed many projects for implementing IT solutions in the Administration, Finance and Control departments: projects for ad hoc IT systems for Management Control , particularly Tableaux de Bord, integrated budgeting and management accounting systems, IT solutions for product and customer profitability; he has therefore acquired a thorough familiarity with this kind of IT solutions.
In 2009, he became shareholder of a historic electromechanical company in Milan; as General Manager of the company, he was in charge of the reorganization of the company, redefining development strategies, commercial policies, adjusting the financial structure to best fit the business needs, and implementing several projects for diversification and for commercial expansion abroad.
Luigi graduated in Business Administration at Bocconi University in Milan, and has attended several specialization courses in SDA Bocconi; he speaks English and French.